Music
[VIDEO] Tiwa Savage ft Naira Marley – "Ole"
Sponsored Links
Tiwa Savage ft Naira Marley – "Ole" Video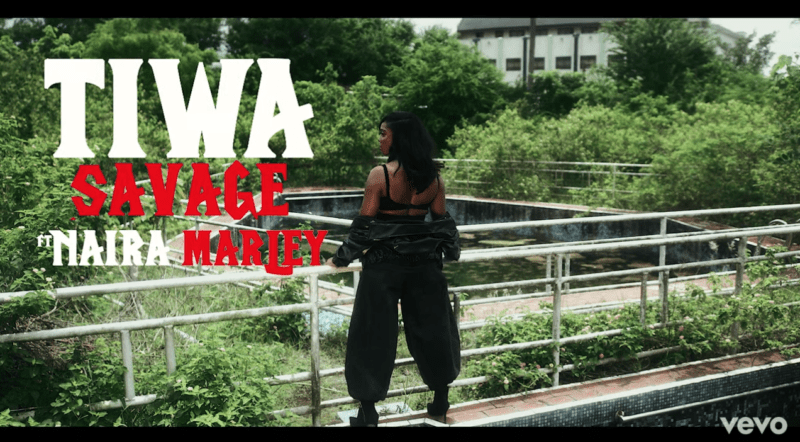 Tiwa Savage ft Naira Marley – "Ole" Mp4 Download.
Music Queen and Diva Tiwa Savage release the official music video for the track 'OLE' featuring Naira Marley to Address Corruption, looting, and the Bad Governance in Nigeria.
Off The Celia, Album is "Ole" by Tiwa Savage featuring Naira Marley… "This song has a very strong Afrobeats bounce and it's got a very bossy attitude. It just says, 'Nobody messes with me and my money.' Naira was the perfect person 'cause he doesn't play around. He comes on and says, 'At one stage in our lives, we've all done something bad, so don't judge me and I won't judge you.' It's such a cool record and it's definitely gonna get people's attention. I really want everyone to pay attention to Naira's lyrics, they're so clever and witty." – Tiwatope
Notable Lyrics
Ole ole, Ole ole
Ole ole, Ole ole
Ole, Ole Ajibolee…
Gimme my money
Wetin you owe me
Don't go funny oh ah ah
You don't know me
You see my goons
They be rolling
Don't want story o
Oga share the money…
While we're anticipating the music video for her joint with Davido – 'Park Well', Tiwa Savage pulls a surprise on us with the release of "Ole music video". The recent happenings and events in Nigeria prompt this new music video.
As Shot by Clarence Peters, 'Ole Visuals' is dedicated to Every single loss to Injustice in Nigeria. A Change Is Coming… Cos Nigerians are Tired of the Injustice. Watch and Enjoy the inspiring video below